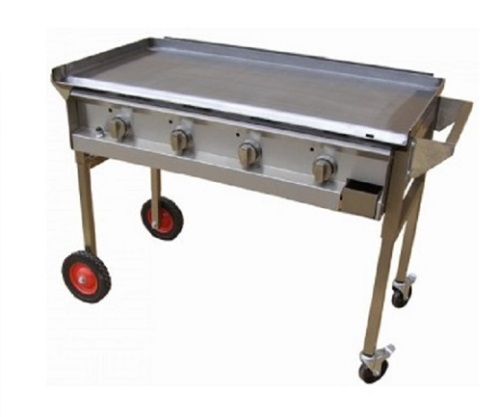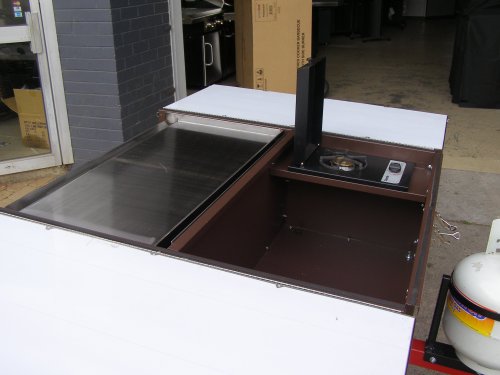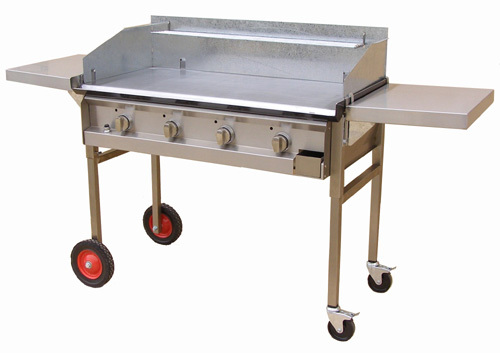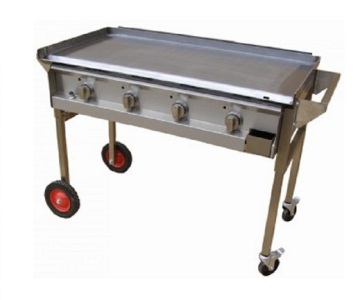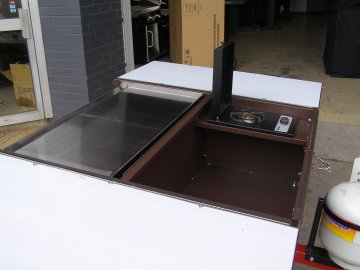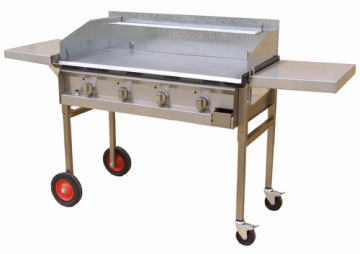 Leisure Time Hercules
$1,940
Whether it is for the school, footy club, workplace or home nothing beats the Leisure Time Hercules for raw power, solid quality and simple convenience.
Allow 2 weeks manufacturing lead time.
Features
Spec

ification

s
Variations
Huge, 6mm thick solid steel hotplate with a cooking area of 1100 x 560mm
Four strong cast iron burners for a high level of heat control and excellent heat conduction and heat efficiency.
Large fat drainage channel for easy fat removal
Large fat collection tin that holds up to 1.5L of waste for safe storage and easy cleaning.
Electronic ignition for easy lighting.
Recessed burners for safe transport.
Commercial grade castors and wheels for easy manoeuvrability.
Available as an inbuilt model or with a trolley.
Available to run on LPG or natural gas
MHP4 (mobile): 1300mm (w) x 600mm (d) x 900mm (h)
BHP4 (built in): 1100mm (w) x 600mm (d) x 300mm (h)
Options available:
The HERCULES is also available as an inbuilt BBQ and with several optional extras:
Inbuilt HERCULES: $1790
The Inbuilt Hercules is perfect for building into brick areas or trailer installations. The strong stainless steel frame will not rust even if the BBQ is left out in the open for extended periods.
Lids: $120/$180
Stainless steel and powder coated lids to keep rain and weather off the hotplate. We highly recommend a lid to help keep the hotplate in good condition for years on end.
Spatter guard/windshield: $180
A stainless steel spatter guard will stop fat spatter from landing on walls, the ground or people. It also acts as a windshield, helping keep the food warm and clean on windy, dusty days.
Stainless steel side tables: $180
A solid stainless steel side table makes a useful addition to the Hercules BBQ. It provides space for preparing food and for holding utensils such as tongs as well as plates, serviettes and plates.