The Australian BBQ Specialists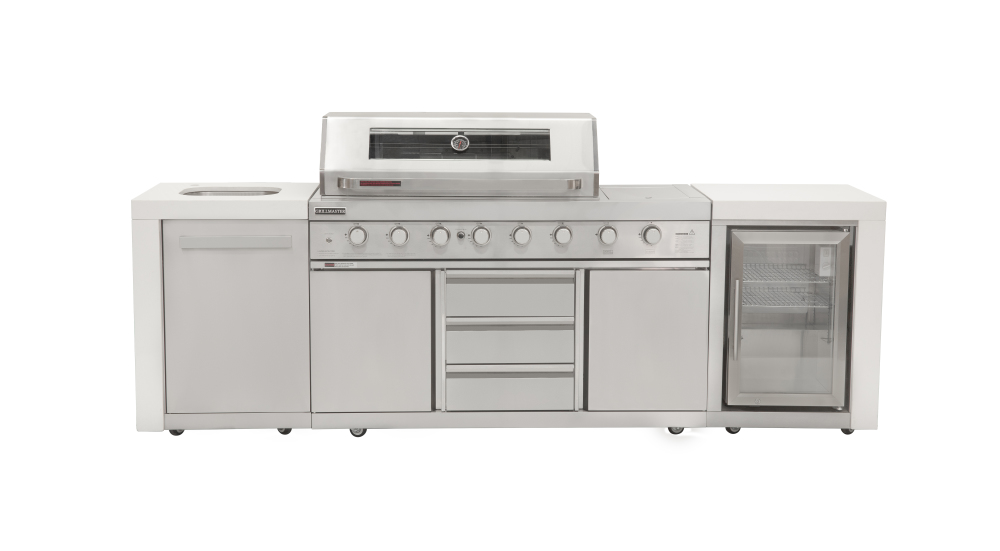 From compact BBQs to Outdoor Kitchens
SHOP & BUY ONLINE!
COVID-19 Update: BBQs-R-US is currently open with modified weekend hours.
New weekend hours:
SAT: 9AM - 2PM
SUN: 10AM - 2PM
If you don't want to come in store, we can ship or post most of our products out to you. Contact us for more details.
BBQs-R-US is a family owned and operated business that started up in 1978. In 1980 we moved to Mitcham, and have been there ever since. We deal with 3 different styles of BBQs – the 'domestic' 3-6 burner BBQ which is what you buy for your house, larger outdoor kitchens with incorporated sinks, fridges and modules for outdoor patios as well as the large commercial hotplate BBQs made for councils, caravan parks, and schools.
We can custom make these commercial BBQ's to fit almost any size. Many of our staff members have been with us for over 30 years, and we pride ourselves on the experience and knowledge we have accumulated over the years.
Explore Our Product Ranges