Commercial BBQs Built for Australia
The Parkland Range of commercial Park BBQs is heavy duty, Australian made and designed for public use. Parkland BBQs are built tough, and are designed to withstand heavy use and harsh weather with little maintenance. We pride ourselves on making solid, vandal resistant BBQs that cook quickly - after all, a BBQ can be made of gold but if it doesn't get hot it isn't much use. With a cooking cycle of under 15 minutes, our Kingsize and Queensize hotplates will certainly sizzle - keeping your barbecuers happy and keeping them moving, making way for the next group to come and cook.
Our range includes convenient to install pedestals, single and double cabinets, inbuilt, and entirely custom made set ups to suit exactly what it is you need.
If you're a school or sports club looking for a mobile BBQ for those sausage sizzles look no further than the Hercules range of mobile community BBQs.
Some of our commercial BBQs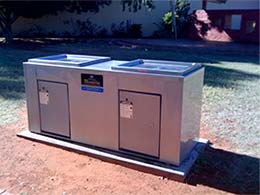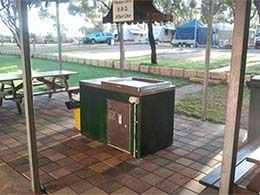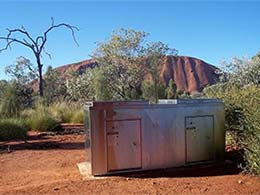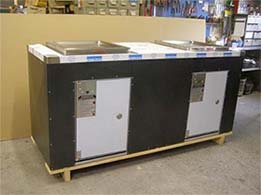 Learn more about our commercial BBQs
Our Parkland Commercial BBQs have so much to them that they have their very own website. If you are looking at getting a BBQ installed in a public space visit the Commercial BBQs Australia website today.