Free standing bay window - 600 series (with pedestal)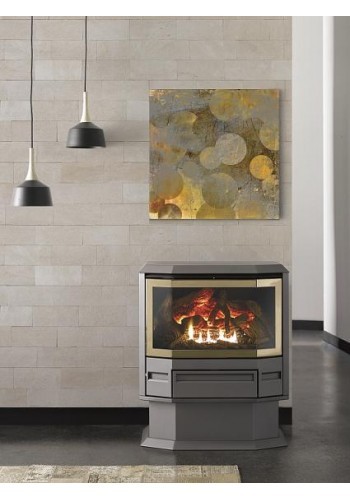 Free standing bay window - 600 series (with pedestal)
Was: $7,090
$6,240
The free standing Model FSP600 is a 30mj Twin burner Model featuring a top flue.
It has a combustion efficiency of 92% and 5.5 star energy rating.
It can heat up an area of up to 180 square metres (18 squares)* and incorporates features such as:
*Model shown & priced in image is the Powdercoated Pedestal Archer in charcoal with pedestal & optional gold door.
Features
Spec

ification

s
Variations
. 3 Heat settings
. 3 Automatic fan speed settings linked to each burner setting.
. Powered flue technology
. Automatic ignition
. Automatic humidifier
Easy installation using Archers unique 40mm PVC single flue system (Co-Axial or Single Flue)
. Optional Remote Control
600 SERIES SPECIFICATION.
Model Series 600
Free Standing Bay Window Model FSP600 Top Flue
Input
Nat/LPG
30Mj High
18Mj Medium
12MjLow
Output
7.6Kw High
5.2Kw Medium
2.5Kw Low
Combustion Efficiency
92%
Fan
Automatic 3 speed
Ignition
Automatic H.S.I.
Heat Settings
3 Settings – High/Medium/Low
Automatic Humidifier
Standard
Heating Areas
Up to 180 square metres (18 squares) subject to climate, home design, heater location, ceiling height and insulation, etc.
Clearances
Zero clearance to all surfaces. Side: back-top-bottom
Energy Star Rating
5.5
Tested to AS4553-2008
Approval No.5446