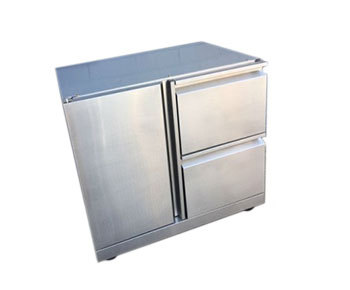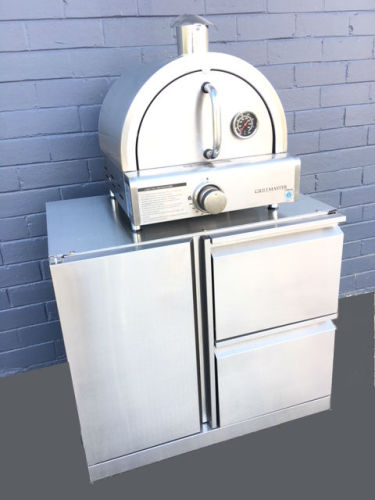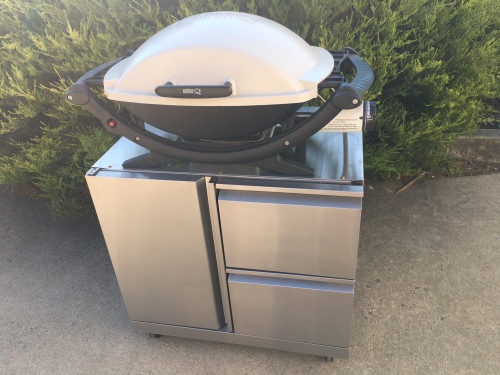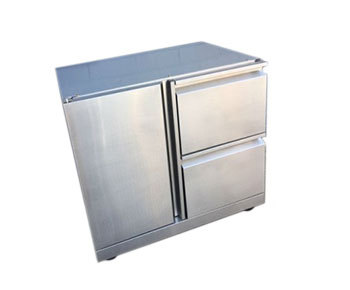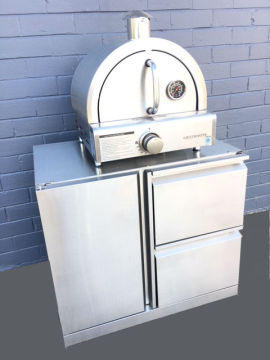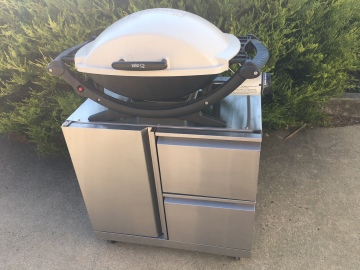 GM4 pizza oven/BBQ stand
$479
*NOTE: PIZZA OVEN, WEBER NOT INCLUDED*
*Item will be dispatched assembled on a skid - allow approx 1 week lead time until dispatch.
** item is supplied brand new out of box (repackaged for freight). Some mild scuff marks may be visible.
This portable stainless steel trolley is a bargain & super practical with storage area and 2 x drawers. It can be used to put an existing compact BBQ such as a Weber, Beefeater Bugg, pizza oven or something entirely different such as a pot plant or tool box on top for easy moving. Comes fully assembled!
Features
Spec

ification

s
Variations
- solid stainless steel construction
- 2 x drawers, 1 x door
- lockable wheels
- fully assembled
Dimensions:
M: 740mm (w) x 520mm (d) x 700mm (h)
L: 980mm (w) x 520mm (d) x 700mm (h)
2 sizes - medium (shown) and large