Masterbuilt gas smoker MPS330-G NEW!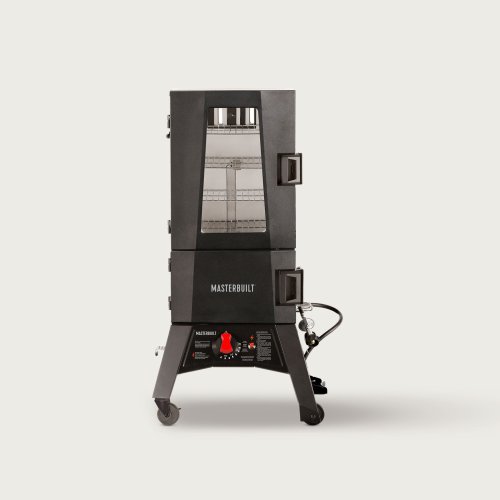 Masterbuilt gas smoker MPS330-G NEW!
$549
Bringing innovation to your backyard, patented technology makes this the only propane smoker on the market that maintains a desired temperature so you don't have to. With patented technology, smoke your recipes with the convenience of a conventional oven – no more monitoring or adjusting the temperature. The safety shut-off valve lets you focus on one thing—mastering the art of smoking. ThermoTemp innovation will turn off the propane if the flame ever blows out, giving you peace of mind and a safe smoking experience. The wood chip tray is built into a second door, so you can tryout different flavors without losing heat.
Features
Spec

ification

s
Variations
- 4 x lockable wheels for maneuverability
- practical glass viewing window
- seperate access door
- inbuilt wood chip holder
- Flame failure for added safety